I worked as an art director at Best Buy for a 4 month contract in 2017. I was able to collaborate on holiday branding, make cute web ads, develop a campaign, and work to design elements of the in-store signage.

Right: The Gift Guide cover! I created the final composite as well as oversaw the photoshoot with Lian Choo, who created the concept and final layout.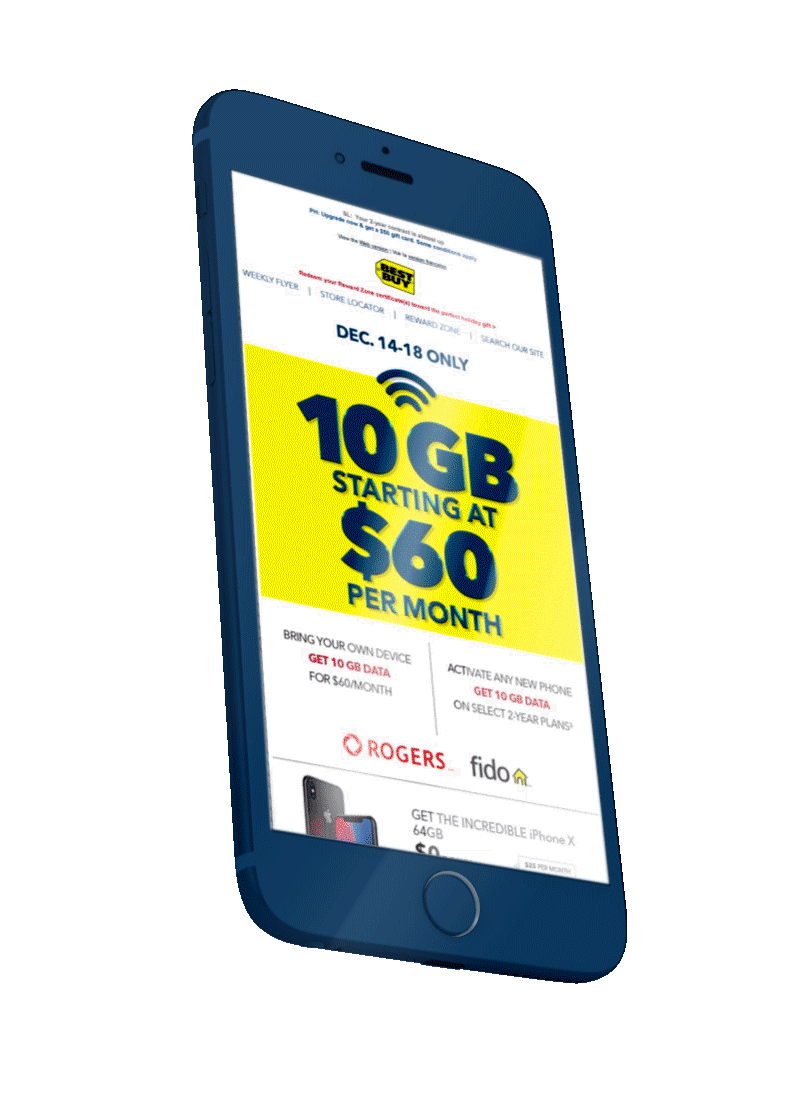 Email + Web Ads
I created mockups and templates in Photoshop, and coordinated with production artists and the coding team to produce emails and web ads on short turn arounds.
Store Design
I worked alongside the angels of the branding department, translation department and the production team to create in-store signage, video, photo banners, interactive displays, light-boxes, and on-screen animations.
(Check out the bottom of this page for videos!)
My Experience:
Working at Best Buy as an Art Director was a crazy experience. They're one of the top 100 employers in Canada, and it shows.

I was on a team of 4, with a creative Director, over 15 production artists, email people, web developers, animators, copywriters, people that literally just coded the HTML5 for our web ads all day, a social media team, and like 20 other people I'm forgetting. Our team was OVER 100.

I got to work on national flyers, web ads, the christmas cover, oversee photoshoots, create social campaigns, go into big meeting rooms and tell people my ideas, and way more!

It was awesome, and I look forward to working with them again.